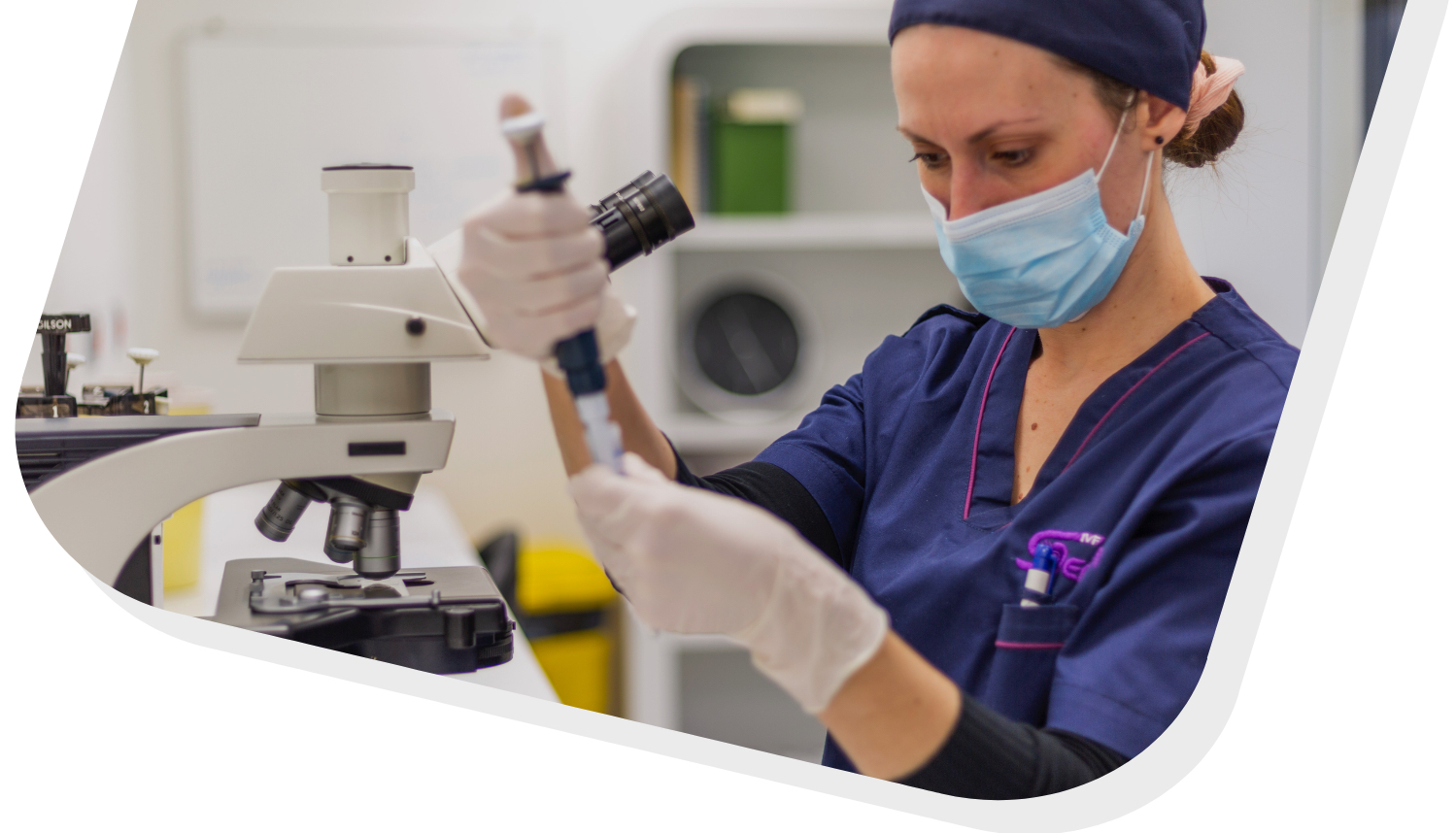 Everything about the procedure
of male investigation during your fertility consultation
This involves a novel research procedure of evaluating mitochondrial activity. Mitochondrial efficiency indicates sperm functionality as correlated with sperm motility and capacity of fertilisation.
Fluorescence microscopy can be used to optimise visualisation of nuclear DNA in spermatozoa. This may be required as spermatozoa's chromatin is normally highly coiled, and hence sometimes difficult to visualise with traditional microscopy.
A test that investigates the abnormal presence of antibodies in the seminal plasma. These antibodies bind to antigens on the spermatozoa's surface. A high number of sperm antibodies in the plasma make it difficult for the sperm to fertilise the oocyte and therefore considered an immunological infertility factor.