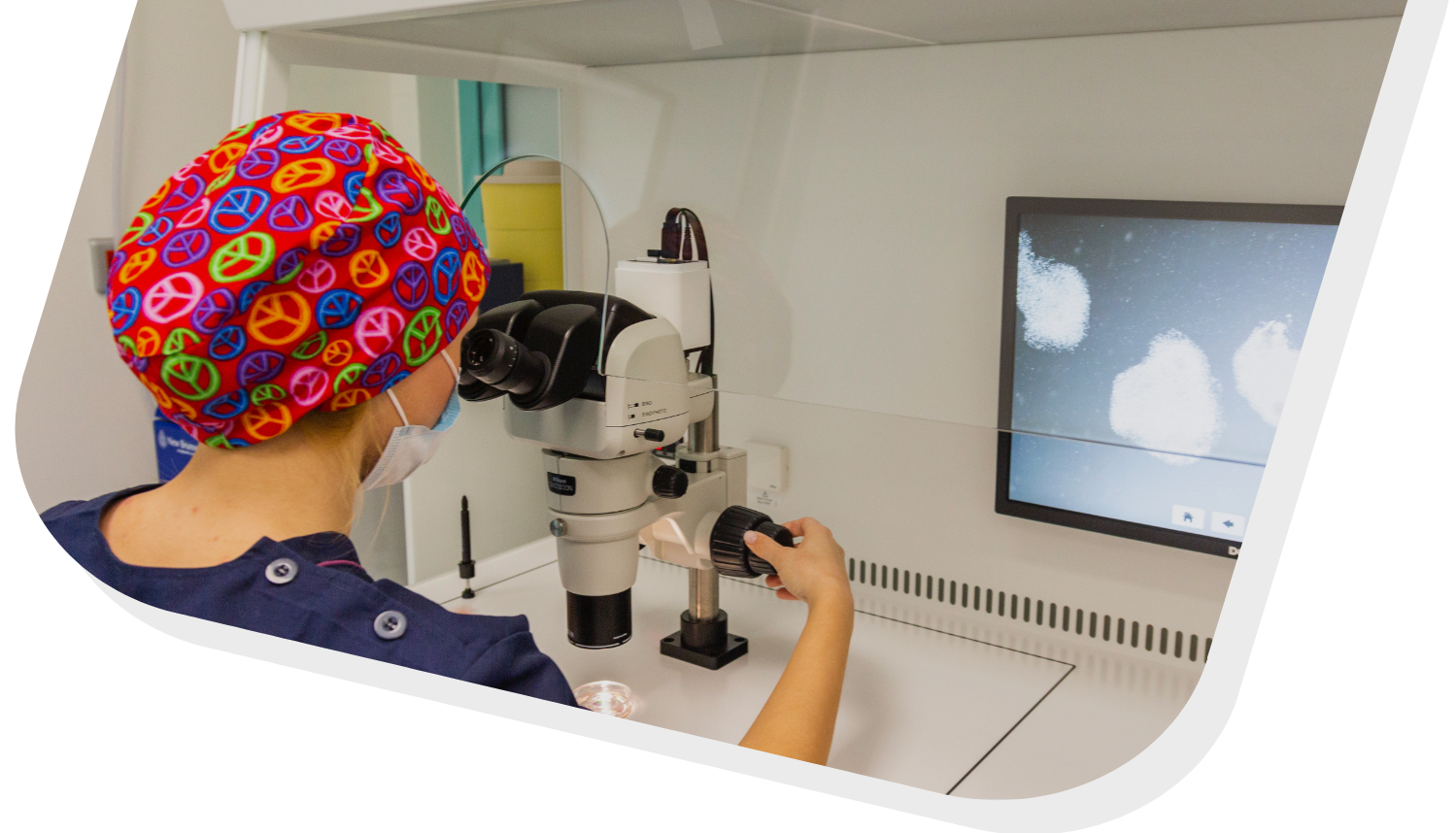 Everything you need to know
about Egg Donation in Greece.
Serum IVF Clinic has been established to provide its couples with a wide array of top-quality options. Since many couples' priority is to make their baby dream come true, egg donation is the solution that maximises the chances of a successful IVF cycle (our success rates for egg donation are up to 58% and for double donation is 63%) regardless of the recipient's age. Serum's expertise in egg donation has helped thousands of couples in more than 20 countries all over the world to hold a baby in their arms.
Our Donors
We offer a large pool of carefully selected egg donors. Your donor selection criteria, in terms of physical appearance and socio-cultural background are noted and are of the highest importance to us. Once all is completed, your individual treatment schedule and medication protocol are given to you, and you enter our donor programme. There are no waiting lists!
We are entitled to disclosure of information regarding characteristics such as skin, eye and hair colour, weight and height, social, cultural, and educational background, which is actually like seeing a photo of her! Our clinic takes pride in a wide donor pool of wonderful, beautiful, proven young donors aged 18-30, originally from Greece, Poland, Ukraine, and other countries. We are usually able to find the perfect match for you.
Quality Treatments
We recognise that our donors give an amazing gift to another couple and that our ability to offer egg donation comes with a very great responsibility to the donor, the baby, and the family the baby/babies will be born in. Therefore, we offer our donors the same high quality personal care and attention under the same principles as our patients, if not more. We never overstimulate our donors. We administer mild doses for the acquisition of good quality eggs. At the same time, the recipient is synchronised using a minimum amount of medication or none at all (natural cycle).
DNA Library
Serum offers another pioneering service to the future parents. By collecting and preserving donors' DNA samples, you can have access to and request any necessary DNA tests without the donor's physical presence being a prerequisite.
Donors Selection
Our donors come to us by word-of-mouth recommendation from our existing, already trusted donors. We cannot use agencies to recruit donors because this would mean that we would not know the donors personally and we could not be sure of their character and lifestyle. The donor's character, reliability and truthfulness are the cornerstone of our relationship with her, so we only consider a donor we feel sure we can trust and whose referees bear this out. We do not allow donors to join our programme if we feel they cannot make an altruistic donation because of a troubled personal financial state. We never put our donors under pressure to start as we always want them to feel absolutely ready and willing so they will have no distractions or worries that might affect their cycle. We prefer donors who already have children, as this gives an extra reassurance about their fertility and genetic health.
Greek Legal Framework for Egg Donation
Legislation in Greece gives the donor three options: anonymity, open ID or release ID after the child becomes 18th years old. In either option, the donor doesn't have the right to know the recipient's or child's ID. Donors and recipient couples are obliged to sign standard consent forms, which will safeguard the respective rights of both parties. Greek law allows egg donation until age 35, but in practice, most of our donors are in their early 20s. We screen our donors as required by the Greek law and in compliance with the HFEA guidelines. This includes a complete physical examination, tests for sexually transmitted diseases like AIDS, Hepatitis B and C, syphilis, gonorrhoea, etc., as well as genetic screening (molecular karyotype), to exclude the possibility of inheritable diseases. Specific tests based on ethnic background i.e., Cystic fibrosis, thalassemia, sickle cell disease, etc. are also performed. We do not accept potential egg donors who have a family history of serious illnesses like early onset of heart disease, diabetes, cancers, life threatening allergies and mental illness.